EVE Master works only with Fixed Window and Fullscreen modes of EVE Online. You are not limited to other settings. You can use any Window size and others.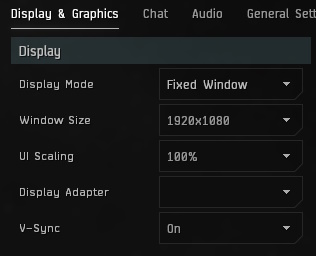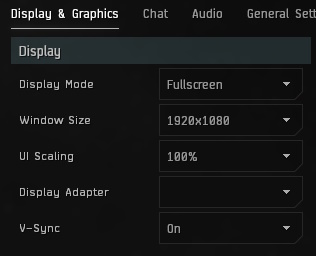 After installation and success sign in to the app. You should download any 'node'(bot) from the Store. For example, let's download the node Autopilot. Write in the filters section Autopilot and press Enter. Press DOWNLOAD on the found Autopilot node, wait for a second, and press PLAY.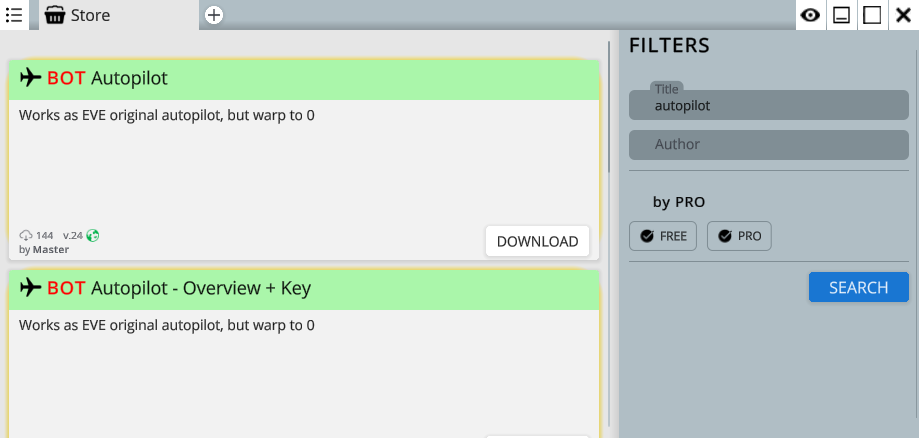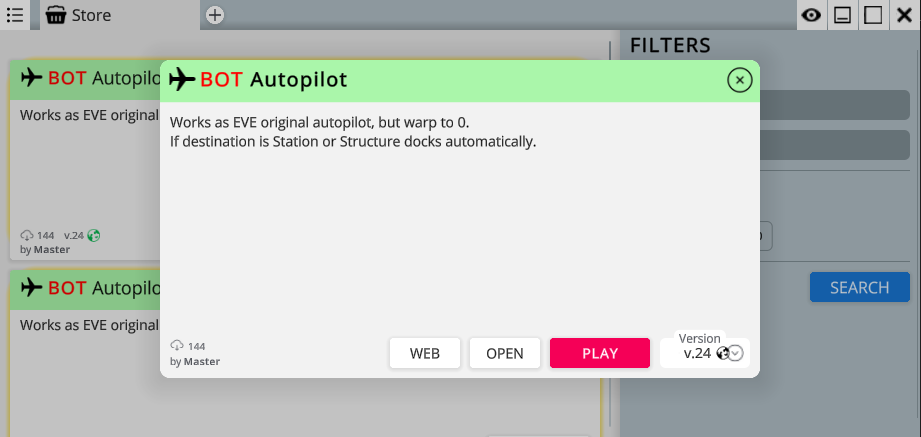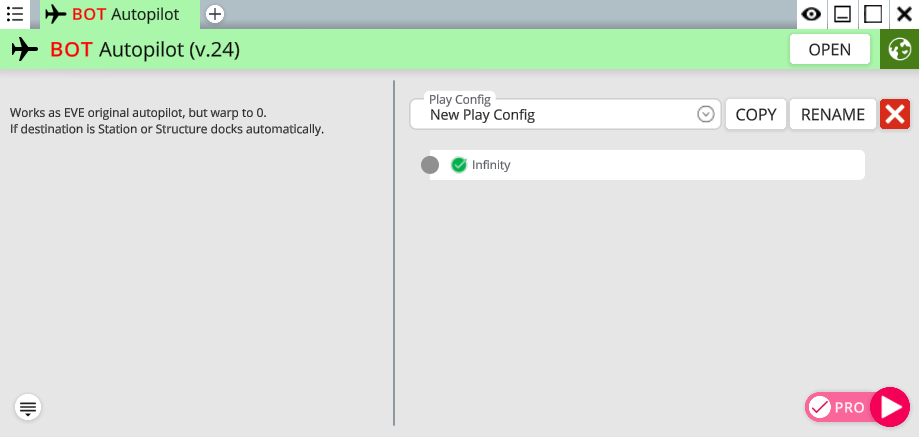 Now, you should press the PLAY button in the bottom right corner and choose your EVE character. EVE Online should be launched and a character should be selected and loaded. When EVE Master is connected to EVE Online, press PLAY button again.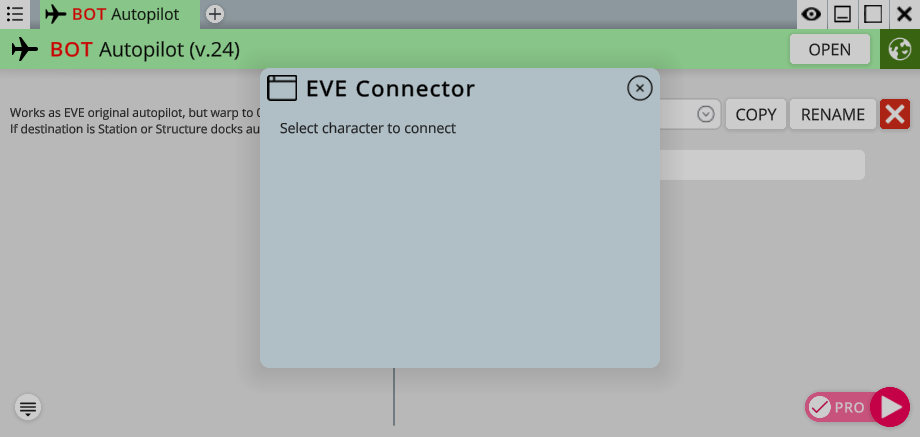 When the connection to EVE was established. Make sure your ship is in space and destination set. Press the PLAY button in the bottom right corner.
Well done! You have successfully executed your first node.
Let's explore how to play any EVE bot!